Projekt Evropskega raziskovalnega sveta za uveljavljene raziskovalce (Advanced Grant) za prof. dr. Mirjam Mencej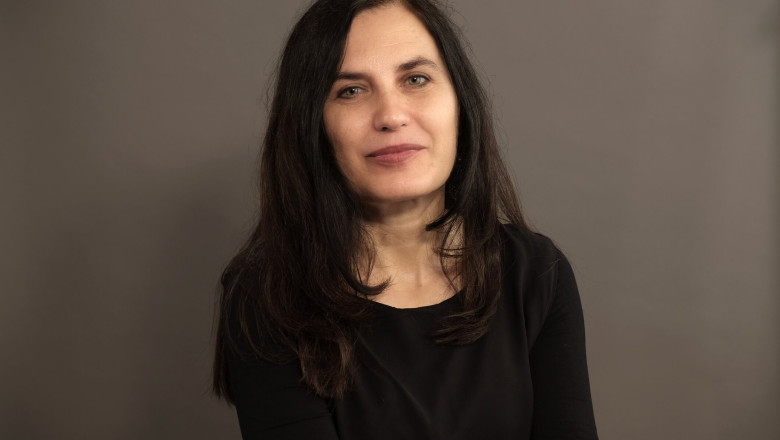 Prof. dr. Mirjam Mencej z Oddelka za etnologijo in kulturno antropologijo Filozofske fakultete Univerze v Ljubljani (FF UL) je prejela projekt Evropskega raziskovalnega sveta (ERC) za uveljavljene raziskovalce (Advanced Grant), in sicer za projekt The roles of the agency of the dead in the lives of individuals in contemporary society / Vloga mrtvih v življenju posameznikov v sodobni družbi (akronim: DEAGENCY). Projekt bo trajal pet let, izvajati ga bodo začeli 1. septembra 2023.
Namen projekta DEAGENCY je doseči celovito razumevanje vloge mrtvih v življenju posameznikov v sodobni družbi. Namesto da bi izkušnje posameznikov z mrtvimi razumeli zgolj kot izraze »ljudskega verovanja« ali simbole in metafore kulturnih in družbenih problemov in sprememb, bodo mrtvi v projektu obravnavani kot aktivni akterji v odnosih med posamezniki in širšimi družbenimi in kulturnimi procesi. V sklopu projekta bodo raziskovali, kako vplivajo na razmišljanja, vrednote in vedenje posameznikov; kako so vključeni v njihove socialne odnose; in kakšen vpliv imajo na posameznike znotraj širšega družbenega, kulturnega in političnega konteksta. V projektu bo sodelovalo deset raziskovalcev in raziskovalk iz Slovenije in tujine, ki bodo svoje etnografske raziskave opravljali v Sloveniji, na Madžarskem, Slovaškem in v Bosni in Hercegovini, pri čemer se bodo osredinili na vlogo mrtvih v kontekstu problematične politične preteklosti (množična grobišča); spreminjajoče se religijske krajine (alternativna spiritualna gibanja) in spreminjajočih se socialnih odnosov (družinski in medsosedski odnosi v ruralnem okolju).
»Projekt ERC Advanced Grant je najbrž res sploh največje priznanje, ki ga raziskovalka lahko dobi za svoje delo. Zame osebno to pomeni predvsem možnost, da se bolj poglobljeno in nemoteno posvetim raziskovalnemu delu, česar se izjemno veselim, obenem pa tudi zavezo in odgovornost, da delam po svojih najboljših močeh. Še posebej se veselim, da bom lahko delala z ekipo mladih doktorskih in podoktorskih, pa tudi nekaterih že uveljavljenih raziskovalcev doma in iz tujine. Projekt je veliko priznanje za Oddelek za etnologijo in kulturno antropologijo, s katerega prihajam, saj je to sploh prvi ERC projekt na področju naše discipline. Je tudi priznanje za Filozofsko fakulteto, za Univerzo v Ljubljani, in konec koncev za humanistiko na Slovenskem nasploh,« je o prejetju prestižnega projekta povedala prof. dr. Mirjam Mencej.
Mirjam Mencej je redna profesorica za folkloristiko na Oddelku za etnologijo in kulturno antropologijo Filozofske fakultete Univerze v Ljubljani. Njeno ožje področje raziskovanja so pripovedna folklora, vernakularna religija in tradicijska verovanja. Je Humboldtova štipendistka in prejemnica drugih štipendij, s katerimi se je izpopolnjevala na različnih univerzah in inštitutih v tujini. Je članica več izvršnih komitejev mednarodnih strokovnih združenj in uredniških odborov znanstvenih revij ter avtorica petih znanstvenih monografij in soavtorica ene. Več o njenem delu na povezavi.
ERC za uveljavljene raziskovalce (Advanced Grant) so ena od najbolj prestižnih in konkurenčnih raziskovalnih shem Evropske unije. Raziskovalcem zagotavljajo priložnosti za nadaljevanje ambicioznih projektov, ki temeljijo na radovednosti in bi lahko vodili do velikih znanstvenih prebojev. Podeljujejo jih uveljavljenim, vodilnim raziskovalcem z dokazano zgodovino pomembnih raziskovalnih dosežkov v zadnjem desetletju. Tokratni razpis za zbiranje predlogov je pritegnil skoraj 1650 prijav, ki so jih pregledali paneli priznanih raziskovalcev. ERC je v okviru programa Horizon Europe podelil 218 naprednih štipendij izjemnim raziskovalcem po vsej Evropi. Nepovratna sredstva v skupni vrednosti 544 milijonov evrov podpirajo vrhunske raziskave na številnih področjih, od medicine in fizike do družboslovja in humanistike. Projekt prof. Mencej je drugi ERC projekt za uveljavljene raziskovalce za FF UL. Leta 2017 je prvega prejela prof. dr. Marta Verginella z Oddelka za zgodovino FF UL za projekt Eirene- Post-war transitions in gendered perspective: The case of the North-Eastern Adriatic region / Eirene - Povojne tranzicije skozi perspektivo spola: primer severovzhodnega Jadrana.
Iskrene čestitke! 
27. 02. 2023
Online presentation of University of Ljubljana for prospective international students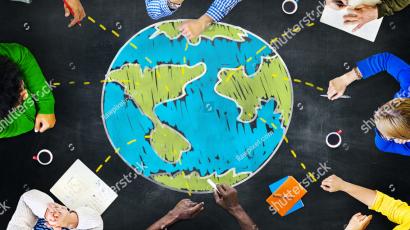 29. 09. 2022
Important information for international students – Temporary residence permit application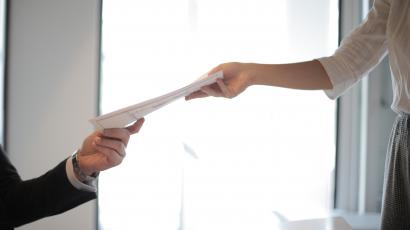 26. 08. 2022
Reception for International Students at the Faculty of Arts and at the University of Ljubljana (two separate events)