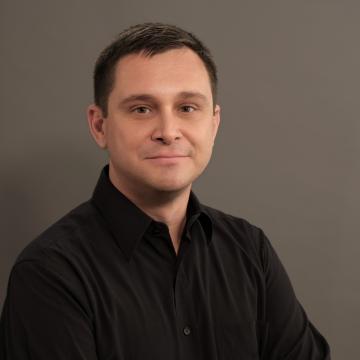 Office hours
Wed., 8:30-10:00 (or by appointment).
Cabinet
315
Department of English
Asst. Prof. Andrej Stopar
Andrej Stopar holds a BA in English Teaching (2001), a BA in Sinology (2001), an MA in Modern English Language (2004), and a PhD in Linguistics (2006), all obtained from the University of Ljubljana. He has received additional training at the London Metropolitan University, Lancaster University, Norwich Institute for Language Education, and University College London. He has worked at the Faculty of Arts in Ljubljana since 2002, initially as Junior Researcher, then Lecturer, and, currently, Assistant Professor. 
He has taught a range of courses focusing on English linguistics such as Discourse Intonation, Language and Culture, Translation (into English/into Slovenian), Introduction to Lexicology, and Introduction to Research Techniques. He has (co-)authored a textbook and other teaching materials, and regularly supervises student theses. In 2017-2019 he was a guest lecturer at the University of Klagenfurt. 
Andrej Stopar's research focuses on topics in the fields of contrastive linguistics (phonetics, phonology, translation, syntax), language and culture, discourse (intonation, text analysis), applied linguistics (language testing), as well as corpus studies and lexicology. He heads a bilateral project with the US and is a member of several other project/programme groups, including the programme group Theoretical and Applied Linguistic Research. He regularly presents at academic events (e.g., in the UK, Ireland, Czechia, Croatia, Romania and Slovenia).
Professional and administrative activities: Head of the Department of English (2018-2020), (co-)editor (e.g., ELOPE and Linguistica), Head of the National Testing Committee for the Vocational Matura in English (2008-2020), Member of the National Committee for the Vocational Matura (2008-2012), Vice-Head of the National Committee for the Vocational Matura (2012-2020), co-organiser of several international academic events (SDAŠ, SinFonIJA, MMM, BICLCE), and lecturer at teacher training seminars at the Faculty of Arts.
Compulsory Courses
Elective Courses